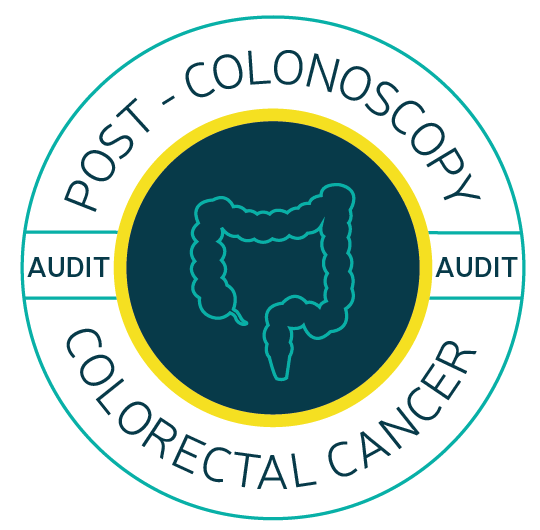 Overview:
Colonoscopy is the main diagnostic test used to identify colorectal (or bowel) cancer and involves a thin tube with a camera on the end of it being inserted into the bowel to look for a tumour.  The test is not perfect and sometimes a cancer, or a lesion that will turn into a cancer, that is in bowel is not found.  When this happens, the cancer is known as a post-colonoscopy colorectal cancer (PCCRC). Previous research has shown that the rate of PCCRCs varies across NHS colonoscopy providers in England.
Further details:
This research aims to investigate the causes of missed cancers by auditing PCCRCs with each colonoscopy service. The ultimate goal is to reduce the rate of post-colonoscopy colorectal cancers and thereby improve bowel cancer outcomes.
In collaboration with:
Bowel Cancer UK; University of Oxford (Prof Eva Morris); Gloucestershire Hospitals NHS Trust (Dr Roland Valori); University of Leeds (Dr Nick Burr / Emma Saunsbury); Public Health England.
Audit announcement: British Society of Gastroenterology
Timeframe:
2020-2022
Desired Outcomes:

1. Adapt the methods used previously to identify potential 'missed cancers' and apply them to new datasets so that we can make sure the NHS is aware of all PCCRC.
2. Inform the hospital who undertook the colonoscopy of the potential PCCRC and then ask them to review that case in detail to understand why it happened. This process is known as a root cause analysis or RCA.
3. Repeat this for all PCCRC that occur in England and then pool the results of the RCAs to understand the most common reasons for PCCRCs.
4. Use these results to introduce new procedures to limit PCCRCs in the future.
Outcomes: