Dr Cong Chen is an HDI stalwart who led the work on the Simulacrum project and the Patient Pathway tool. His favourite pastimes are algorithm optimisation, problem solving, long baths with a good book and eating fruit salads.
Cong Chen
Senior Data Scientist
Paul Clarke is a mathematician with a special interest in synthetic data. His current work sees him working with Cong to expand and improve the Simulacrum using radiotherapy and molecular data. Paul also enjoys acting and once played Sebastian in The Tempest.
Paul Clarke
Simulacrum Analyst
Karen Clements helps to manage the National Audit of Breast Cancer in Older Patients (NABCOP).  She is passionate about working to understand more about breast cancer and has been involved in the field since 2002. Karen's other passions include spending time with her children, family and friends, and walking her retired greyhound.
Karen Clements
Project Manager
Paul Eves is HDI's systems developer and technical consultant and is responsible for many of the interactive data visualisation projects we produce. Although happiest when in front of a Linux terminal, Paul's other obsession is running marathons so he's always training for 'the next one.' 
Paul Eves
System Developer
Dr Jo French is a mathematician and works for HDI as a data scientist. She's currently working on a ground-breaking project which uses machine learning to analyse prescription data to improve the early diagnosis of cancer.
Josephine French
Data Scientist
Rosemarie has worked for HDI for the past five years on admin, finance and website developments. In her spare time she keeps Shetland ponies and has a lively interest in local history.
Rosemarie Gant
Business Manager
Tim Gentry is HDI's lead developer with a passion for high quality healthcare data and beautiful visualisations. He's equally keen on getting data into systems as getting information out and believes there's a lot of fun to be had in-between too. 
Tim Gentry
Senior Developer
Shilpi Goel has a degree in engineering and is HDI's web developer. She's been involved with many projects at HDI, most recently the National Cancer Diagnosis Audit, and the BRCA project. When she's not working she loves cooking, especially Indian food, and watching movies.
Dr Craig Knott is an epidemiologist who is using real-world data to compare outcomes for cancer patients who are treated with different therapies. He spends his spare time renovating his first home, which leaves him subject to frequent personal injury and frequently short of cash.
Craig Knott
Standing Cohort Analyst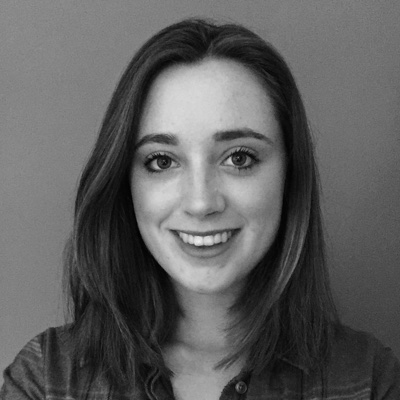 Sophie is a project manager at HDI who helps to look after the Simulacrum and the HDI websites.  When she's not working she unwinds by reading, playing netball, and travelling as much as possible.
Sophie Morris
Senior Project Manager
Sophie is HDI's programme manager and oversees the set-up of new projects and initiatives, including the Simulacrum. When she's away from the office, she uses her project management skills on her own garden with the aim of becoming self-sufficient!
Sophie Newbound
Programme Manager
Tameera Rahman has a PhD in Computer Science and works as a Data Scientist at HDI. She is currently working on the CORECT-R project.
In her spare time she loves exploring new running/walking routes, reading non-fiction and experimenting healthy (relatively!) bakes.
Tameera Rahman
Health Data Scientist
Francesco has a PhD in Computational Biology, and leads on the BRCA project at HDI. The project aims to predict the chances of individuals with the BRCA1 and BRAC2 genes developing cancer.  As well as molecular biology, Francesco also loves nature, travelling, amateur photography and will never say no to a rock concert.
Francesco Santaniello
Bioinformatician
Brian is HDI's senior software developer and played a big part in getting the Simulacrum up and running. Although he doesn't consider himself a keen cyclist, Brian tries to travel as much as possible by bike. 
Brian Shand
Senior Software Developer
Ollie Tulloch is one of HDI's software developers specialising in the data ETL (Extract, Transform and Load) engines. When not attempting to pull data out of weird and wonderful formats, Ollie loves to travel – particularly around Europe, the United States, Australia and New Zealand. Ollie recently became a new father and is looking forward to sleeping again… one day.
Oliver Tulloch
System Developer
Kim trained as a veterinary surgeon, has an MA in Medical Education and a coaching qualification. He enjoys helping to get the best out of individuals and teams and at HDI, tries to ensure everything runs smoothly. In his spare time, Kim is a keen DIY enthusiast and passionate about sustainable energy and living!
Kim Whittlestone
Chief Operations Officer
Tasha Wood manages the data side of the National Lung Cancer Audit and the National Prostate Cancer Audit, working closely with the Royal College of Physicians and the Royal College of Surgeons. When not project managing, Tasha enjoys spending time with family and friends, and likes to keep busy exercising her Labrador!
Natasha Wood
Project Manager